Nestled in the vibrant heart of Western Australia, Perth is a city on the move. With a booming population of 2.6 million and projected growth that will see the city house 3.5 million individuals by 2050, the need for sophisticated, state-of-the-art planning and 3d rendering in Perth is paramount.
Enter our high quality 3D rendering services.
Why Choose Us for 3D Rendering in Perth?
Visionary Craftsmanship: Whether you're visualising the future skyline of Perth or crafting intimate residential spaces, our 3D rendering brings your architectural designs to vivid life. Be it commercial establishments, homes, or public spaces – our renderings are your blueprint to the future.

Local Expertise: As a premier 3D rendering Perth service provider, we're deeply rooted in the city's architectural pulse. We understand Perth's unique style, cultural undertones, and urban demands, offering a visualisation experience tailored to our city's character.

Future-Proof Designs: With Perth set to be home to over 50,000 businesses and provide 180,000 jobs by 2050, our Perth 3D rendering services ensure that your designs not only meet today's requirements but also anticipate tomorrow's urban needs.

State-of-the-Art Technology: We blend artistic vision with cutting-edge technology. Our 3D rendering tools are constantly updated, ensuring you receive the best in class, every time.

Collaborative Approach: We believe in a partnership. Our team collaborates closely with you, merging your ideas with our expertise to create 3D visualisations that resonate, inspire, and inform.
As Perth grows and evolves, your projects need a visualisation partner that can keep pace. Our 3D rendering Perth services bridge the gap between conception and realisation. Experience clarity like never before, and present your stakeholders with a tangible glimpse of the future.
Join us in sculpting Perth's skyline and crafting spaces that cater to its growing populace. Reach out today and explore how our Perth 3D rendering solutions can elevate your architectural aspirations.
Need more examples? We have produced thousands of 3D visuals: Call 1300 151 540
Our Perth 3D Architectural Rendering
In 2013 and in the previous years, Perth had big houses with up to 4 bedrooms. This was the preference of the majority but turns off others who are looking for more manageable household. In a similar study for Perth and Peel, 800,000 new homes are required to house the 3.5 million people. Currently, Perth has 78% detached housing and residents would have it stay that way compared to infill housing.
With this in mind, It's not surprising that Perth will attract more stand alone style homes and this is what a lot of our renders are.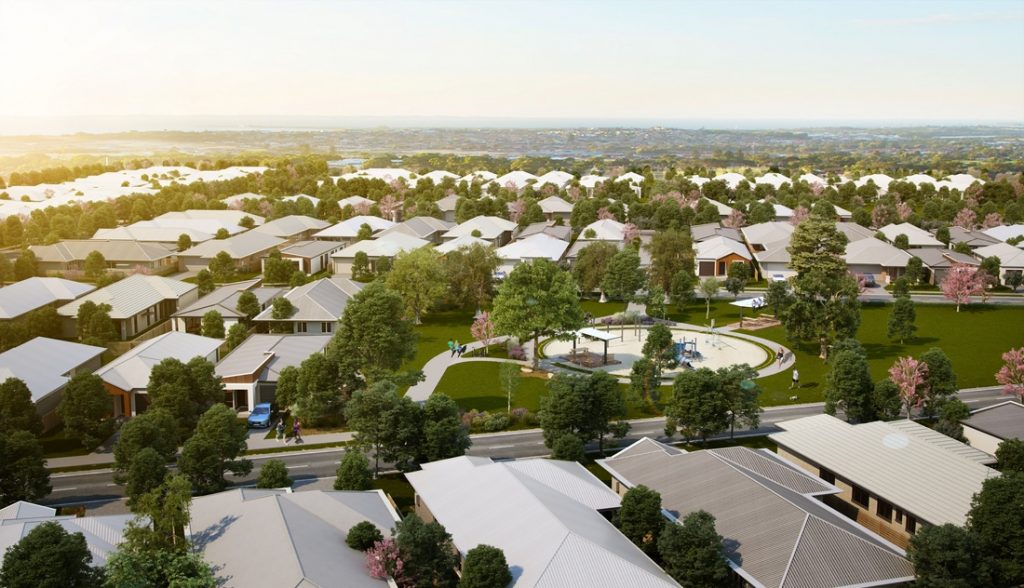 Above is a render of the Perth expanse. Lighting plays a great deal when it comes to exterior images, especially when you are showing an expanse or a wide area. Notice the angle of the lighting as well. It comes from a certain angle to cover the area where it can and fades as it gets farther away from the origin of the light. We used directional lighting in this image, so as to create a direction and signify an obvious origin of the light, which is the sun.
Below is another example. I'm proud how this turned out so clean, so to speak. Lighting inside and outside is showcased here. It gives the impression that this "photo" was taken at dusk because of the shadows emitted by external lighting. Spot lighting are used for the garage lighting fixtures, as well as garden lighting.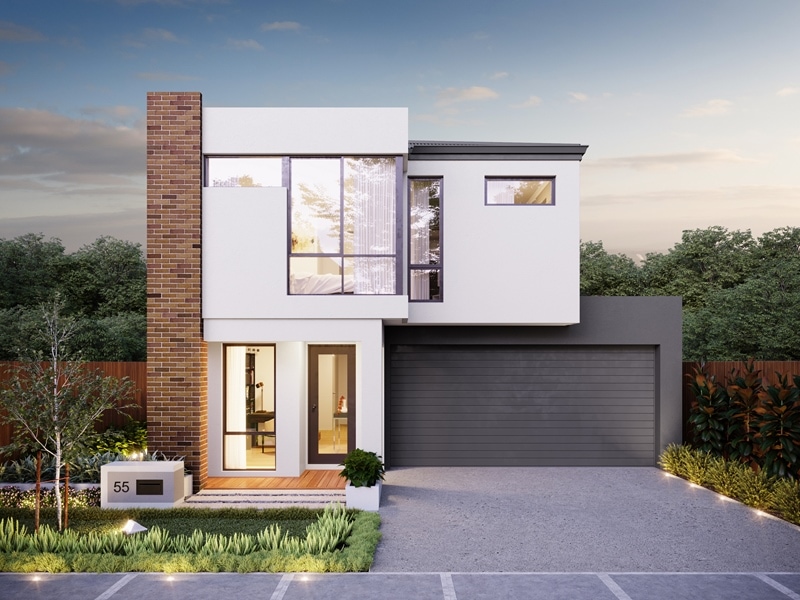 In the next photo below, it clearly wants to emphasize to the client that natural lighting comes in the living room, making an impression that this was taken in the day, where light is abundant. There is a combination of lighting techniques in that it wants to point out a few elements. One is the natural lighting coming from outside, so there is a bit of directional light. There is also the use of ambient lighting for internal emphasis.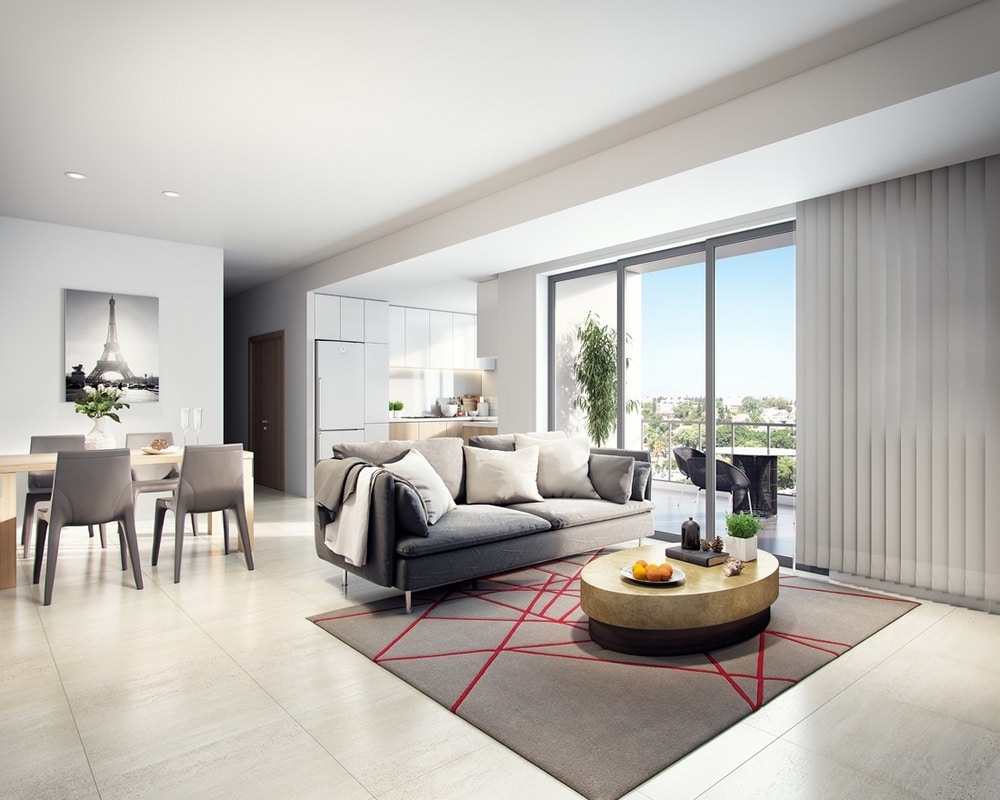 What's involved in our 3D Visualisations
In 3D rendering, the processes involved can vary depending on what you want and need. But the first step is to always find out what the client needs. In this initial meeting, we try to get as much information as possible which includes objectives, timeline, material specifications, CAD files, camera view, theme preference and the like.s
We use 3Dsmax software to make a black and white 3D model of your building. In this process, the camera angle and model is established, which you will need to confirm if we interpreted your preferences correctly.  In some cases, more than one camera angle is needed. This is so clients can view all components in different angles. This is called general massing, where space and lighting are visualised. Once you confirm that the black and white model is to your liking, we proceed with the next steps.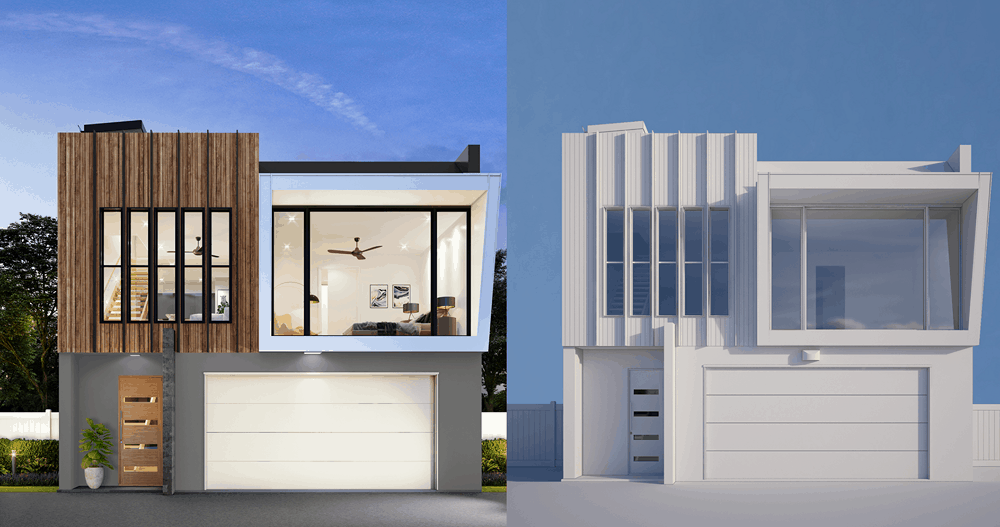 Details will then follow. From less to more details such as furniture, appliances are added on. After which, lighting and texture come next. Lighting and texture are really essential, in that it enables you to create a scenario to your story. Technically, these are two things that make images seem real. Lighting has different techniques that are predetermined by an environment. Designers may opt to choose from point or omni, directional, spot, area, volume, ambient light, where necessary. These will all be explained to you by our designers.
We pride ourselves on our cheap prices.
Making Perth Beautiful with Our Architectural Visualisation
Because there is an expectation on population boom, builders need to step up their game as well. It's a good opportunity for designers such as architects, CAD operators, structural engineers, interior designers, draftsmen, contractors or even architectural technologists to show off not only their expertise in design, but designs that adhere to a sustainable living area.
To entice home owners or realtors, it's not enough to describe a design. One must see it or better yet, one should be able to immerse himself in the design. Flat drawings might be the norm back in the day, but today, the 3D component rules the game. It's technically the marketing tool for anyone involved in design.
Now Perth has the opportunity for dwellings, but because being a major city like Melbourne, all eyes are on it as well, and will eventually go through a sort of infrastructure audit, just like the rest of Australia as mandated by law.
A designer's job is to realize the dream and the mandate to make Perth showcase its terrain, but also a place where they can live for the rest their lives, visit, work, invest, do business on, now and into the future, as the Perth City envisions.